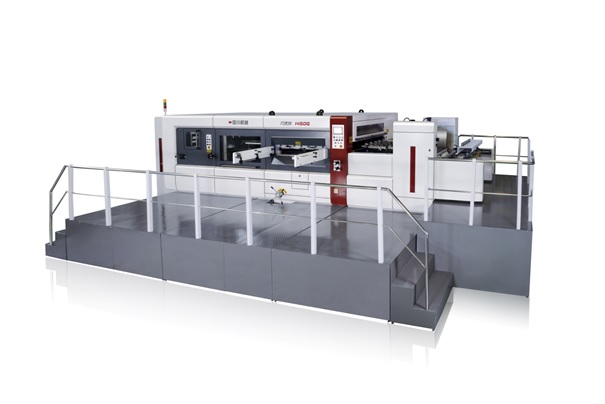 MWZ-1450Q AUTOMATIC CORRUGATED FLATBED DIE CUTTER
MWZ-1450Q 

AUTOMATIC CORRUGATED FLATBED DIE CUTTER
Product Description
MWZ-1450Q 

AUTOMATIC CORRUGATED FLATBED DIE CUTTER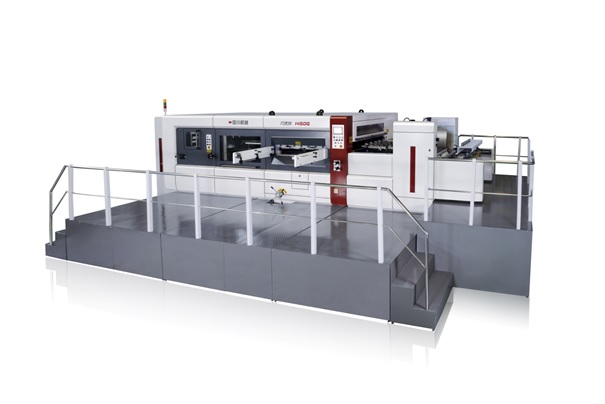 Machine General Introduction:
Built for quick set-up, safety, wide range stock and reducing damages to print sheets.
Well-built high speed and precision lead edge feeder is able to transfer E flute to double wall corrugated sheets, laminated sheets, Plastic board and heavy industrial board.
Side push lays and powerless brush wheels for registration.
Belt driven system for smooth running and reduce vibration for long lasting lifespan.
Center line system equipped to be compatible with cutting forms used in flatbed die cutters of other brands, and to offer quick machine setup and job changes.
Servo motors of the feeder and frequency inverter from YASKAWA, which offers higher compatibility with Siemens PLC system.
Many safety devices and photo-sensors are equipped to protect operators from injury and to also protect machine from incorrect operation.
Installation and Training Charge
All the expenses occurred will be on buyer's side, 10 days for free installation and training. If the installation takes longer than 10 days, an extra charge will occur, which is 100 euro per engineer per day.
After Sale Service
ü  Life-span technical support
ü  Continuous after sales support and software upgrades
Standard Accessories
1)    Two sets of gripper bars
2)    One set of work platform
3)    One pc of cutting steel plate (material: 65Mn, thickness: 5mm)
4)    One set of tools for machine installation and operation
5)    One set of consumable parts
6)    Two waste collecting boxes
7)    One set of hydraulic scissors lift for sheets feeding.
Technical Parameter
Machine model
MWZ 1450Q
Maximum sheet size
1450 x 1080mm
Minimum sheet size
600 x 500mm
Maximum cutting size
1450 x 1050mm
Maximum Cutting force
300 Tons
Maximum mechanical speed
5,200 sheets per hour
Stock range
Corrugated sheet1-8.5mm
Height of cutting rule
23.8mm
Pressure adjustment
±1.5mm
Cutting precision
±0.5mm
Min. front waste
10mm
Chase size
1480 x 1104mm
Power consumption (not included air pump)
34 kw // 380V, 3-PH, 50/60Hz
Dimension (single machine)
 
Length
9921mm
 
Width
5176mm
 
Height
2627mm
Machine weight
24.5 Tons
Machine introduction
Lead edge feeder with feeding table
*  High precision and high speed-built lead edge feeder with feeding table make this machine applicable not only to corrugated board but also to laminated sheets.
*  Height-adjustable back stopper is designed for warped sheets.
*  Lead edge feeder with large vacuum area built and supporting rod offer great help when feeding sheet with big format.
*  Support rod offers smooth sheets transferring and avoid scratches on the print side.
*  Two YASKAWA servo motors equipped at this section. One keeps the sheet arriving the rollers precisely and the other one ensures the sheets arrive the front guide accurately.
*  With powerful photo-sensors equipped, the machine will stop when the paper sheet was not fed to the gripper or sheet was not fed flat to the gripper.
*  Left and right-side push lays to ensure accurate alignment and power registration
*  Adjustable rubber wheels achieve precise paper feeding.
*  Micro-adjustment device equipped for micro-adjustment when machine in production.
 Die cutting section
*  Knuckle system with worm gear and worm wheel structure.
*  Automatic and independent self-lubrication system built to save maintenance job.
*  Photo sensor immediately gives signal and stop the machine when sheet blocked in die cutter
*  Center line system for quick cutting die set up and change over.
*  Safety door and die chase safety locking system to ensure safe operation.
*  Automatic and independent Self-lubrication system for main drive chain.
*  Main Bearings are from NSK, made in Japan.
*  Equipped with worm wheel, crankshaft working with toggle-type die cutting lower platform.
*  Advance cam indexes and torsion clutch with overload production
*  Siemens touch screen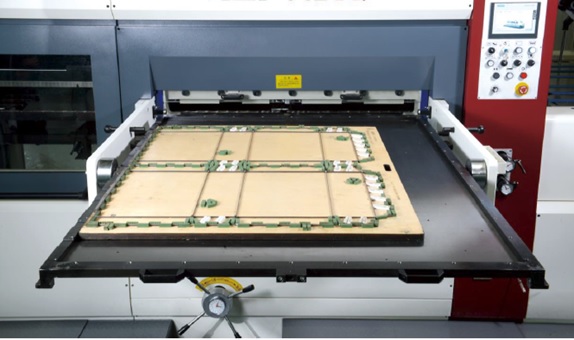 Stripping section
*  Global standard Center line system for quick stripping die set up and job change over and applicable to stripping dies of other brands die cutting machines.
*  Equipped with Safety window for safe operation
*  Photo sensors for paper waste detecting and keep machine running in neat condition.
*  Heavy duty double action stripping system to ensure positive stripping.
*  Male and female type stripping plate for different stripping jobs.
*  Front waste separator device removes and transfers waste edge to machine drive side by conveyor belt.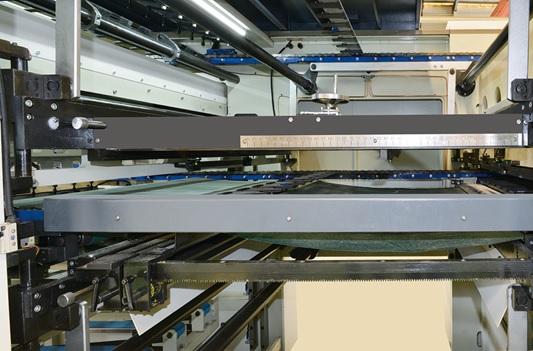 Delivery Section
*  Non-stop batch delivery system for continuous productivity.
*  Safety window for safety, monitoring delivery action and adjusting the side joggers
*  Front, back and side joggers to ensure neat stacking.
*  Use belt for paper batch transfer to prevent paper scratches
Electrical Control Section
*  Siemens PLC technology.
*  YASKAWA frequency inverter
*  All electrical components meet CE standard.
Brands of Major Part
| | |
| --- | --- |
| Part name | Brand |
| Main drive chain | Renold |
| Main Bearing | NSK |
| Frequency inverter | YASKAWA |
| PLC/CPU Module | Siemens |
| Main motor | Siemens |
| Touch panel | Siemens |
| Pneumatic components | Aictac |
| Electrical components | Siemens/Schneider |
| Encoder | Omron |
| Servo motor | Yaskawa |
| Gripper bar | Aerospace grade aluminum |