PML-930N (67X93) DIE CUTTER (CHINA) (2 YEAR WARRANTIED)
PML-930N (67X93) DIE CUTTER (CHINA) (2 YEAR WARRANTIED)
Product Description
PML-930N (67X93) DIE CUTTER (CHINA) (2 YEAR WARRANTIED)
MANUFACTURER : RUİAN FEİYUN FACTORY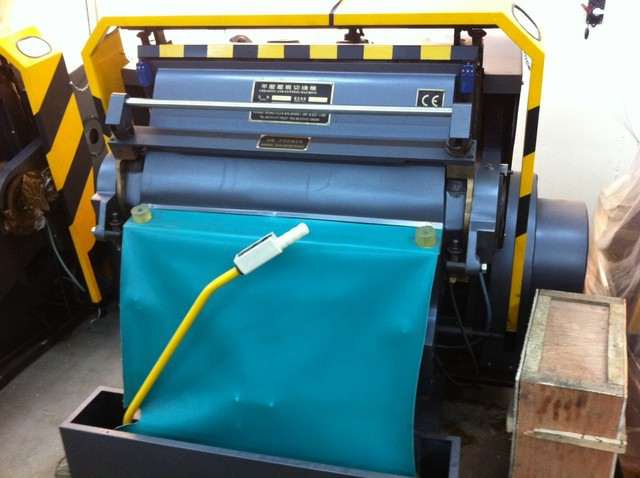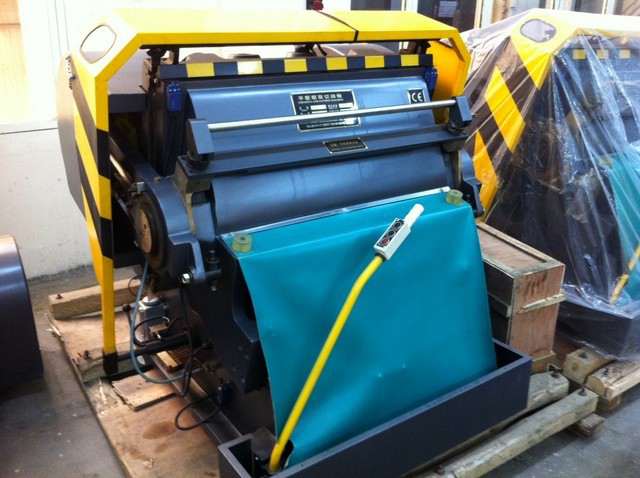 1.Sliding bearings are made of high quality alloy cooper, thus to get effect of anti-friction and shake reducing.
2.Flywheel is with big moment of force and large pressure.
3.High strength due to one piece casting by using top-ranking material for machine body.
4.Single plate electromagnetic clutch is sensitive and reliable.
5.With functions of single, continuous and opening dwell operation, dwell range is adjustable.
6.Operating position is reasonably arranged, moving-bed can be opened to its optimum.
7.Central lubrication system guarantees fine lubrication and reduce friction.
8.Safety system is reliable.
9.Electrical system is designed in comformity with CE standard.
Main Technical Specification:
| | | | | | | |
| --- | --- | --- | --- | --- | --- | --- |
| Model | Inter Chase Size | Working  Speed | Max.length | Motor Power | Machine Weight | Overall Sides |
| ML-2500 | 2500×1400mm | 11±2 Strokes/min | <75m | 18.5 kw | 19000kg | 2300x3600x2150mm |
| ML-2000 | 2000×1400mm | 13±2 Strokes/min | <72m | 15 kw | 15000kg | 3150x2300x2250mm |
| ML-1800 | 1800×1300mm | 13±2 Strokes/min | <62m | 11 kw | 14200 kg | 2900x2300x2250mm |
| ML-1600 | 1600×1250mm | 13±2 Strokes/min | <50m | 11 kw | 12000 kg | 2750x2260x2150mm |
| ML-1500 | 1500×1080mm | 14±2 Strokes/min | <45m | 7.5 kw | 7800 kg | 2450x2150x1950mm |
| ML-1400 | 1400×1000mm | 15±2 Strokes/min | <45m | 5.5 kw | 7000 kg | 2450x2150x1950mm |
| ML-1300 | 1300×920mm | 15±2 Strokes/min | <40m | 5.5 kw | 6000 kg | 2350x2100x1900mm |
| ML-1200 | 1200×830mm | 21±2 Strokes/min | <32m | 4 kw | 5000 kg | 2100x2070x1900mm |
| ML-1100 | 1100×800mm | 21±2 S trokes/min | <32m | 4 kw | 4500 kg | 2100x1970x1900mm |
| ML-1040 | 1040×720mm | 21±2 Strokes/min | <32m | 4 kw | 4000 kg | 2100x1970x1900mm |
| ML-930 | 930×670mm | 23±2 Strokes/min | <25m | 3kw  | 3000 kg | 1800x1550x1650mm |
| ML-750 | 750×520mm | 25±2 Strokes/min | <15m | 2.2 kw | 2000 kg | 1600x1400x1650mm |